My GMTK Game Jam Results and Postmortem
---
The GMTK Jam is now over and I'm really proud of the work I did, regardless of the overall score.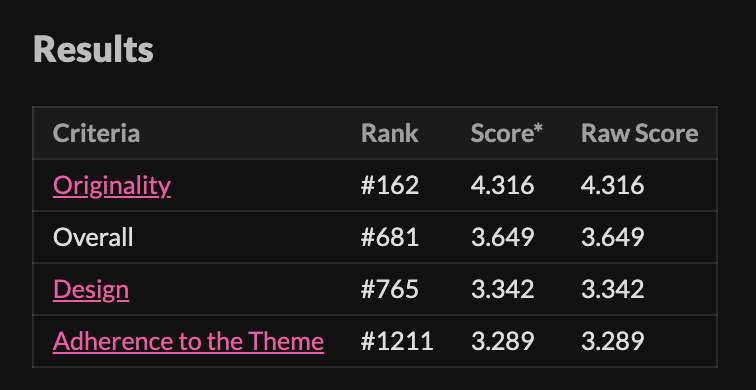 While getting #681/2,648 overall puts me at around top 25% in the jam, I'm more happy about my placement in the Originality criteria where I placed #162/2,648, putting me at around top 6%.
I made a strong effort to try and make a game that was different and I'm glad that people recognized this and responded positively.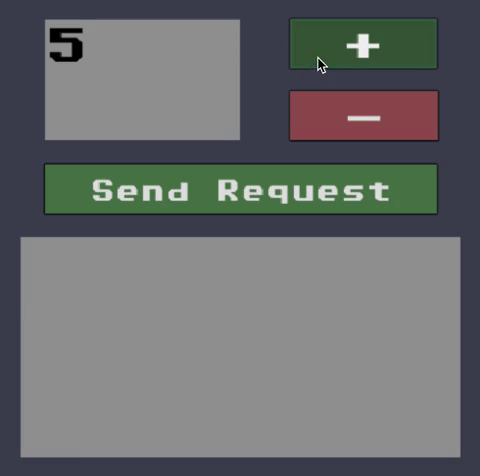 Here are some of my favorite comments from people who tried my game:



Or even just:

The same guy from above even made a thread and shouted out my game as one of his favorites in the jam:

It wasn't all positive though. There were many people confused by the game (via r/playmygame post):


This guy even questioned his intelligence:


Due to the mixed feedback, I sought after advice and got lots of constructive criticism via https://itch.io/post/883987:
(TLDR: Don't make the damn game so cryptic :D)


In response to this feedback, I made many minor changes to my game and it is a much more fluid experience now.

Some of those changes include:
Storing game clues in the saved message log, making it possible to re-read previous messages! This was critical to moving the storyline forward and not allowing people to get stuck
Rewording various messages to better fit the game's context
Using a .ogg audio file rather than a .wav file for the music, reducing the size of the game file from 44MB down to just 6MB!
Making game resolution larger to make text more readable
Adding typing sound effects (as suggested by CrustyJon)
Adding windows and mac builds
This has been an awesome game jam and I learned so so much from the experience. This game jam crossed many firsts for me:
first time entering a 48h ranked game jam
first time using the Godot engine instead of Unity
first time using graphic art instead of pixel art
first time using Ableton to make music instead of Bosca Ceoil
first time going back and improving the game after the game jam
first time making a postmortem
Hope to continue making more games in the near future!
---
If these kinds of learnings interest you, every month or so I am going to send out what I worked on, what I learned, and how I stayed motivated.
Follow me here or join my mailing list at pyrecraft.com
Files
MinedMind_1.12_Windows.zip
13 MB
Aug 12, 2019
MinedMind_1.12_MacOS.dmg.zip
17 MB
Aug 12, 2019